Outdoor Media Management
At IRebel, our media execution administrations are reasonable executions that get current media working in your inner or outer projects and get messages to where the crowds are. The correct blend of new media modernizes promoting correspondences, gets more incentive for venture, accepts important crowds and meets present day assumptions.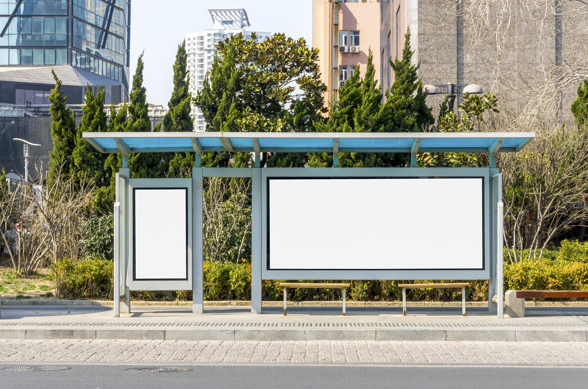 We help you in arranging your outside situations to distributers and providers. Through our expert ability in purchasing the most stunning, yet financially savvy places, we give you the edge for the greatest connect. Our wide organization assists you to execute your procedures with the most ideal principles.
Pennants are the sorts of banners which show a message, inscription or motto creating an anomaly among the crowd. IRebel works in planning and situation of these flags at key areas. Our abilities incorporate essentially every accessible sort of pennant, from fabric to plastic, so our customers can shading the city with their tones.
The biggest of all open air advancement systems, hoardings pull in the greatest measure of consideration and earn the most perceivability. We plan and build up the whole scope of hoardings and boards as a piece of our outside media procedure and assist our customers with picking the correct areas.
Our relationship with pro picture takers and craftsmen makes great at what we do. We make backgrounds for corporate gatherings, inns, creations, insides and substantially more. At IRebel, our imagination is engaged to plan the backgrounds according to customer prerequisites.
We at IRebel rejuvenate brands through our advertisement planning administrations. Our magazine configuration is lively and loaded with life, talking top to bottom about your items and administrations. Our magazine advertisement plans will get the eyes of the planned purchaser, and s/he will peruse the magazine advert without a doubt which thus will be changed over into a request and a deal.
Magazine advertisements plan in Lucknow
Bus Shelters/Public Utilities
Transport cover/PU publicizing has become out to be a mainstream outside promoting approach. This is a strong medium to astonish, energize and draw in the clients. IRebel aides customers in planning the ideas. Our inventive edge empowers our customers to draw themselves in the memory of their clients with expanded perceivability.
Arriving at a large number of individuals consistently, vehicle and armada marking is both a high-effect and savvy method of advancing a brand, item or administration. Through inventive in-house plan division, IRebel can conceptualize a spic and span plan or on the other hand we can take a current plan and carry it out over a whole armada of vehicles.
Stands are the little announcements put on shafts close by the streets. The stands might be basic or sparkle sign. They further increment the perceivability of your item. Stands ought to be fresh 'n snappy, with the goal that they can be perused at the pass of a second, while an individual is cruising by. Stands can likewise be utilized as a mystery before the dispatch of the item to make publicity.
At IRebel, we utilize expanded reality to changing the manner in which buyers see the world. An increased reality framework creates a composite view for the client that is a mix of the genuine scene saw by the client and a virtual scene produced by the PC that expands the scene with extra data.
The exceptionally intelligent computerized screens make messages interesting to the crowd. A computerized screen with an appealing subtitle and an open picture makes your promotion perceptible. Computerized Screens appreciate the most extreme perceivability during the nights. IRebel assists organizations with making their use advantageous with undeniable degree of imagination and intuitiveness.